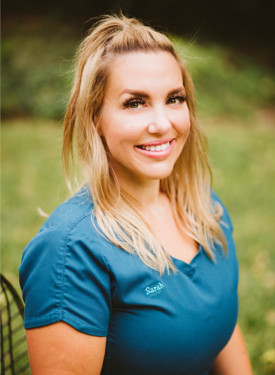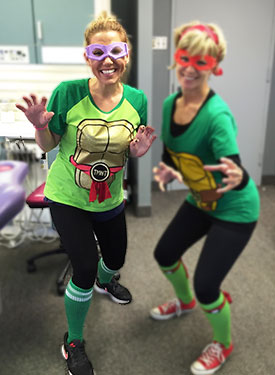 Sarah
Administrative Dental Assistant
Welcome to Plunk & Dragan Smiles! I'm Sarah and I will be one of the first people you and your family meet at our office. I'll greet you, assist with paperwork, schedule appointments, and answer any questions you have about insurance. I started in the field as a dental assistant in 2003, and assisted Dr. Plunk in the back office for many years, so I'm able to explain procedures if you have questions or concerns. I love connecting with parents and kids and look forward to getting to know your family!
My own family keeps me on-the-go outside of work. I live in Midlothian with my husband David and our four children: Alexa, Gabi, Briana, and Jaxon. We also have two adorable dogs: a German Shepherd named Mya and Pitbull/Lab mix named Sadie. Although life is busy, there is nothing I love more than spending time with my family.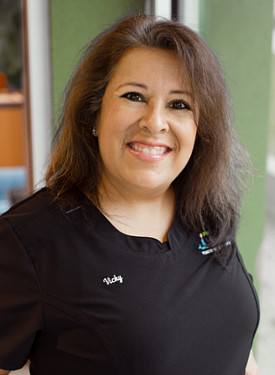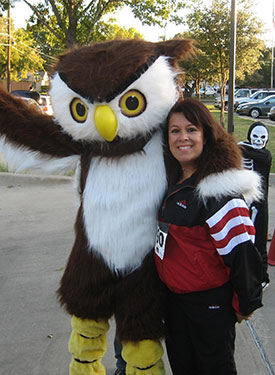 Vicky
Pediatric and Orthodontic Dental Assistant
Hi and welcome! I'm Vicky and I look forward to meeting you and your children. I completed dental assisting school in 1986 and have years of hands-on pediatric dental experience. My goal is ensuring your little one has a fun and worry-free experience each time they're here. I assist the doctors during visits and procedures, always attentive to the child's comfort and making sure they're enjoying themselves. I especially like working with first-timers and enjoy teaching young ones how much fun they can have at the dentist! It's a great feeling to see a patient leave our office happy and with a sense of accomplishment!
I grew up in Casa Linda and attended St. Bernard and Bryan Adams in East Dallas. I love arts and crafts and have decorated for numerous birthdays, weddings, and baby showers. I find joy in decorating and bringing smiles to people's faces with the element of surprise! I'll never pass up a good road trip because of the opportunities to see great things and meet new people along the way! I'm passionate about volunteering, dancing and Zumba, Bruno Mars, and my SEVEN grandkids who I love to pieces!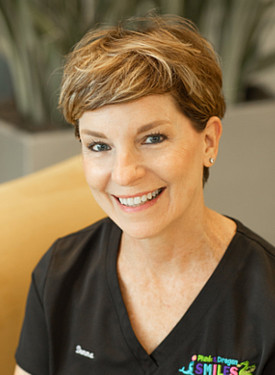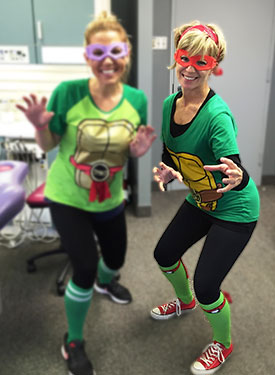 Donna
Hygienist and Patient Care Coordinator
Welcome to Plunk & Dragan Smiles! I'm Donna and I wear two hats in our office. As Patient Care Coordinator, I work closely with families who are new to our practice, teaching them about the importance of early intervention through great home care. It's very rewarding to see families learn to improve outcomes year after year! I have been a hygienist since 1995 and also work in our back office, seeing patients for cleanings, exams, and fluoride treatment. I love watching our patients grow up with bright, clean, and happy smiles!
It's rewarding to live in the community that we treat and I love that my sons and their families live here, too. Family is everything to me: pride in the accomplishments of my sons and the love I have for my granddaughters! I am a constant learner and I love to walk, listen to books, cook, and travel.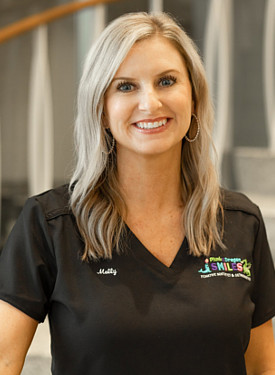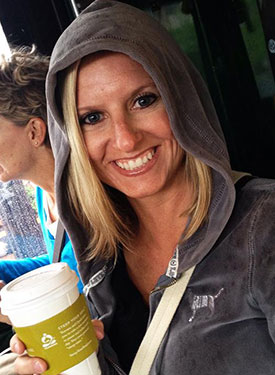 Molly
Front Desk/Insurance Coordinator
Hello and welcome! My name is Molly and I look forward to getting to know you and your family. My background is as a dental assistant and I've been in the field since 2000. Now at the front desk, I assist with scheduling, billing, and work with families to accommodate their financial needs. As insurance coordinator, I update, verify, and will explain your child's dental benefits and how that relates to their treatment. I feel lucky to be in the front office, as I get to make great relationships with our parents and their kiddos!
My husband, Rusty, and I live in Combine. Our two teenagers keep us very busy with their many interests and activities, including cheerleading and BMX racing.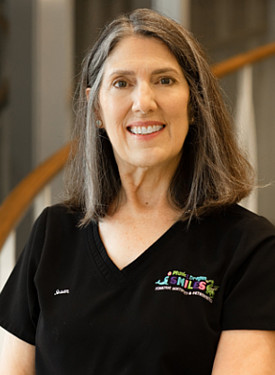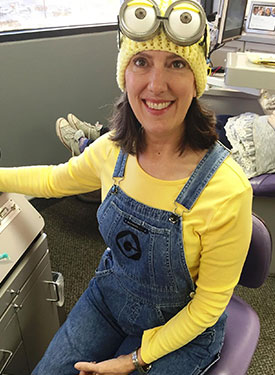 Susan
Hygienist
Welcome! My name is Susan and I'm excited to be part of your child's health team. I've been in the field since 1982 and have a Bachelor's degree in Dental Hygiene. In addition to cleaning teeth and taking dental X-rays, I provide oral hygiene instruction to children and families. I love restoring teeth back to a clean state and really enjoy figuring out the "why" of things, so that I can help the child develop better home care practices. When one of my patients comes for a recall visit with a clean and bright smile, I'm thrilled!
Much of my free time is spent with my family. My husband Paul and I have been married for 40 years. We have five children and nine grandchildren. I enjoy teaching Sunday School and helping out at our church. I also enjoy crafts such as floral arrangements, chalkboard signs for events, and face painting at carnivals.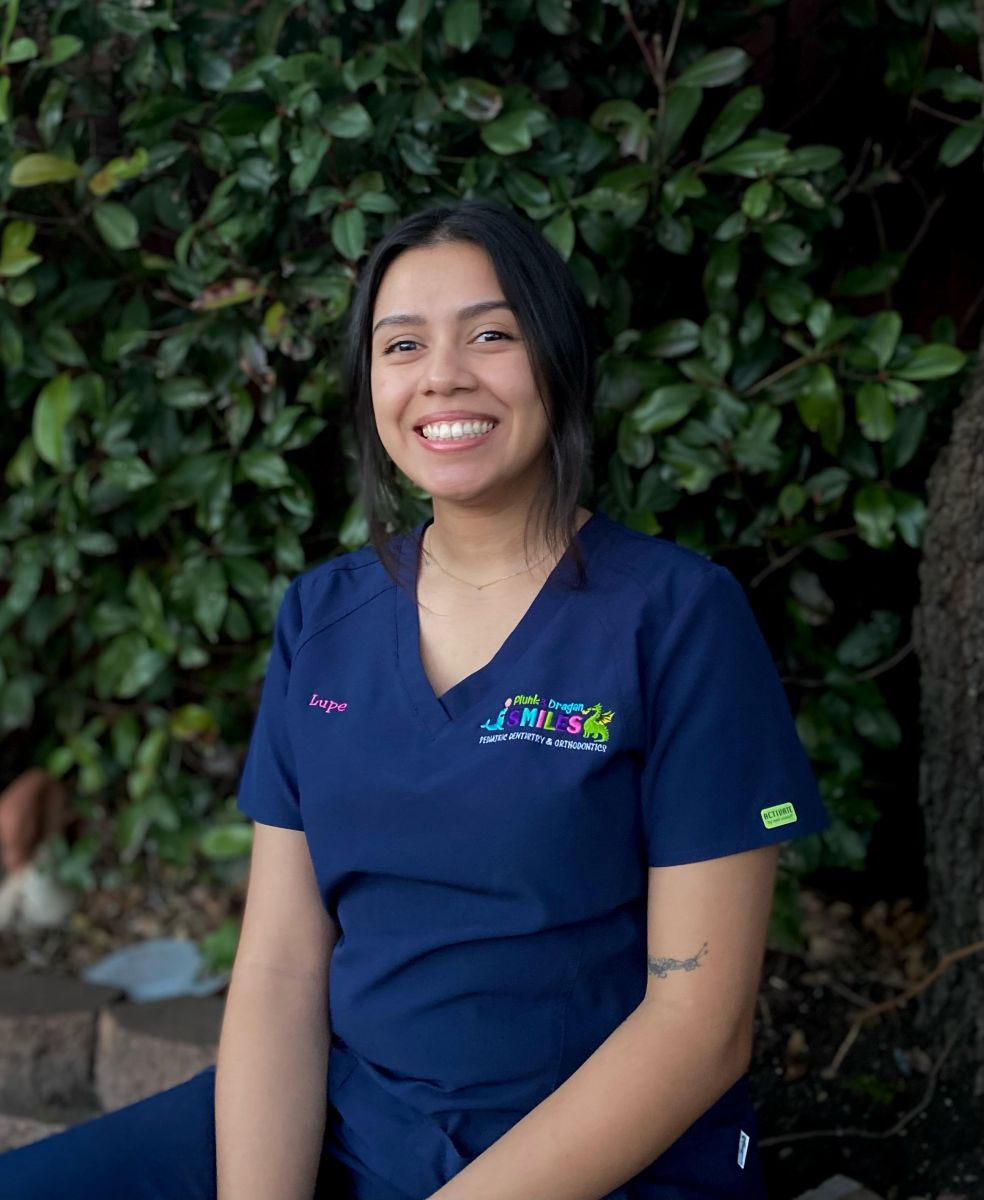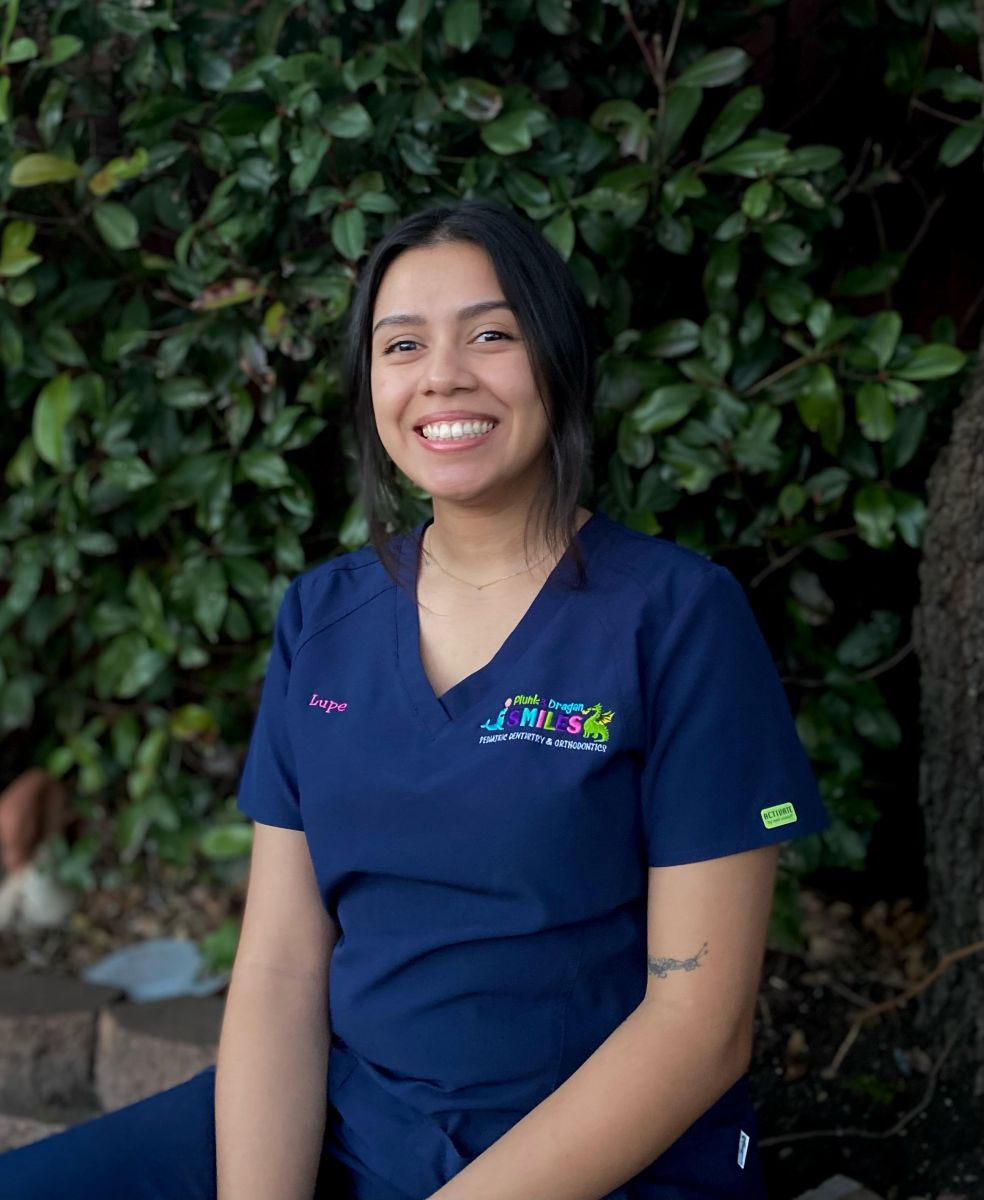 Lupe
Dental Assistant
Hi there! I'm Lupe and pleased to be a part of the Plunk & Dragan Smiles team helping take care of your child's oral health care needs! I've been a dental assistant since 2017; working in both Texas and Oklahoma. I enjoy connecting with kiddos in the practice and teaching them how to take care of their oral health. I strive to give them the best experiences possible during their journey in braces! I'll be helping your child by assisting both Dr. Dragan and Dr. Plunk and ensuring they feel comfortable every step of the way.
In my spare time I enjoy spending time with family on the weekends. I love going to the beach...which means my husband and I greatly enjoy traveling to those types of destinations. I'm a foodie at heart and find fun in trying new restaurants and cooking new dishes for my family. My husband and I have two doggies (Sophie and Margaret) who LOVE going for walks!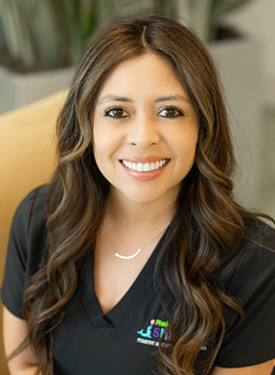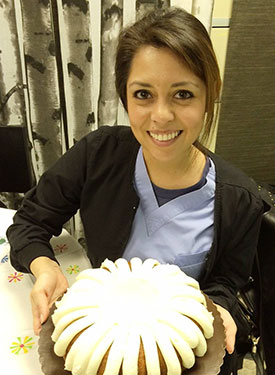 Stacy
Hygienist
Welcome to Plunk & Dragan Smiles! I'm Stacy and I will help your child grow up with a healthy smile and the knowledge to keep it healthy and bright, for life! I provide oral diagnosis, tooth polishing and scaling, oral hygiene instruction, and lots of education and motivation for patients and parents. I have worked the field since 2004 and love being part of the experience of seeing a first time or nervous patient transform into someone who can't wait to come back and visit!
When I go home after work it's to spend time with my husband, who was my high school sweetheart. I'm an avid animal lover and love hearing stories of family pets!